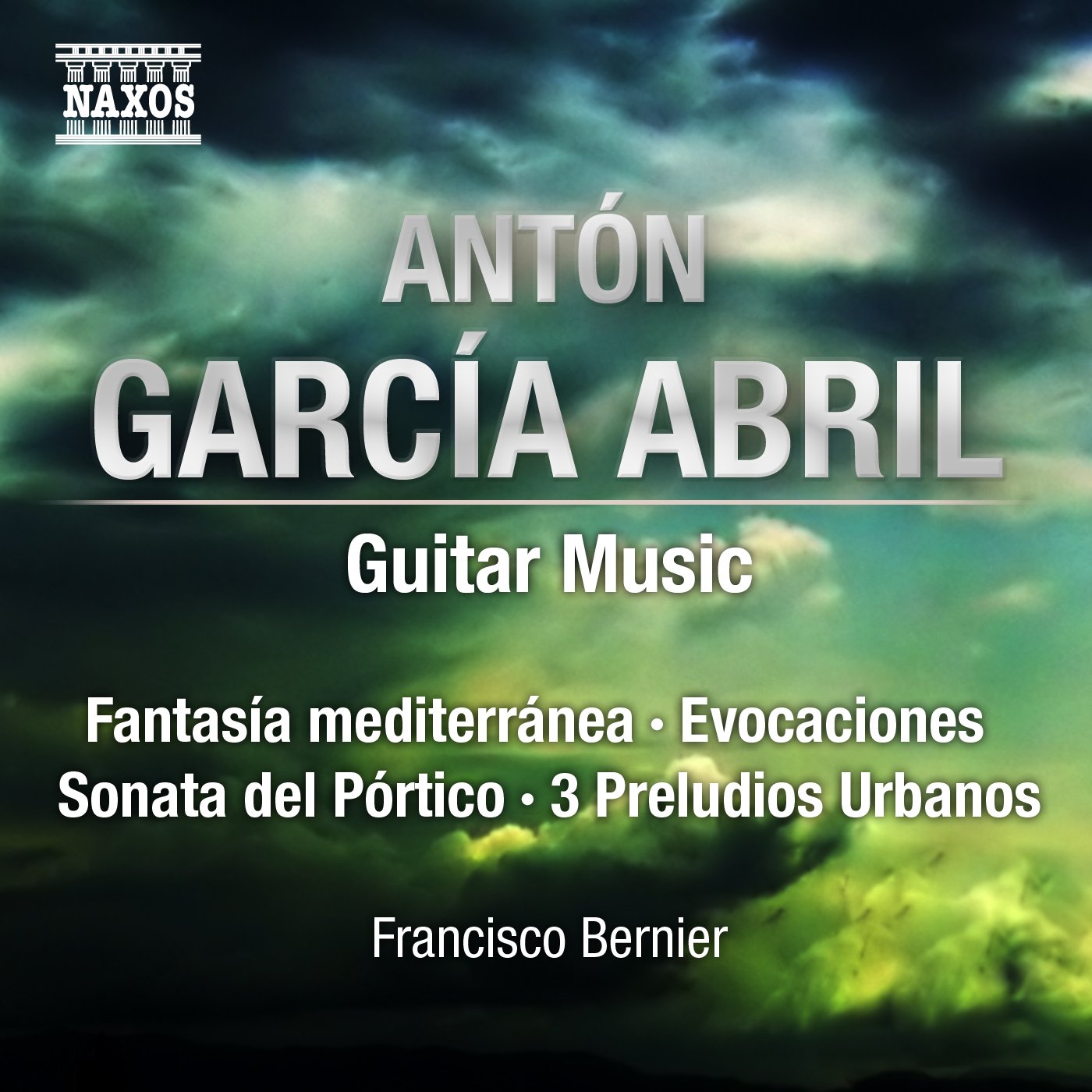 Antón García Abril Guitar Music, Francisco Bernier
Il nuovo CD di Francisco Bernier dedicato alla musica di Antón García Abril (1933) pubblicato da Naxos
Tracklist:
1. Fantasia mediterranea 00:11:25 Evocaciones 2. I. Moderato 00:05:14 3. II. Allegro 00:06:03 4. III. Moderato 00:03:34 5. IV. Liberamente 00:04:40 6. V. Allegro 00:05:30 Sonata del Portico 7. I. Allegro 00:05:20 8. II. Contemplativo y con libertad 00:07:47 9. III. Allegro deciso 00:04:50 3 Preludios Urbanos 10. No. 1. Preludio de Paris 00:04:52 11. No. 2. Preludio de Atenas 00:04:43 12. No. 3. Preludio de Madrid 00:05:46 Dal sito dell'editore:
The music for solo guitar of the prolific and influential Spanish composer Antón García Abril includes an impressionistic panorama of diverse Mediterranean moods, lively dance rhythms, introspective episodes and nocturnal harmonies, as well as his homage to the legendary guitarist Andrés Segovia. The Sonata del Pórtico pays musical tribute to Compostela cathedral's famous sculptured 'Porch of Glory', while the Three Urban Preludes celebrate the great cities of Paris, Athens and Madrid with characteristic élan, rhapsody and vibrancy. First prize winner of Italy's prestigious International Competition Michele Pittaluga and recipient of more than twenty international prizes, Francisco Bernier enjoys an international career.