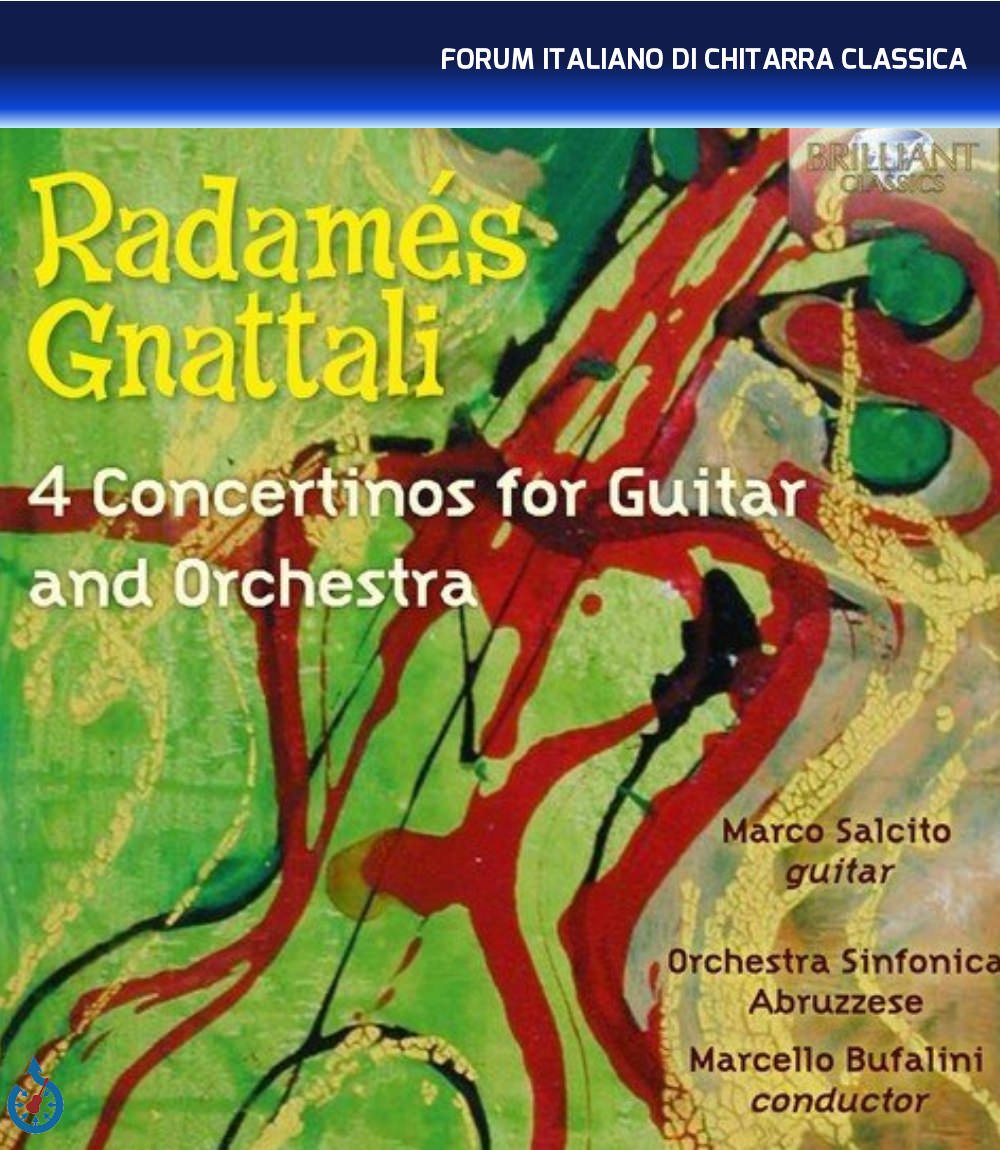 Brilliant Classics pubblica una nuova release dedicata al repertorio per chitarra. Si tratta di Radamés Gnattali - Concertinos for Guitar and Orchestra
La tracklist include:
Concertino No. 1 for guitar and orchestra (1951) Concertino No. 2 for guitar and orchestra (1952)  Concertino No. 3 Concerto da Copacabana for guitar, flute, timpani and string orchestra (1956) Concerto No. 4 Concerto a Brasileira for guitar and strings (1967) Qui nel dettaglio:

La recensione su MusicWeb International è raggiungibile da questo link.