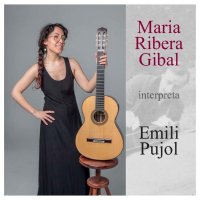 La chitarrista spagnola Maria Ribera Gibal autoproduce e pubblica il suo CD dedicato alla musica del compositore catalano Emilio Pujol (1886 - 1980)
La tracklist del CD include le seguenti composizioni:
Salve
Fantasia breu
Cançó de bressol (Berceuse)
La libèl.lula (Estudi)
Preludi Romàntic (Homenatge a Chopin)
Estudi VII
Romança
Rapsòdia Valenciana
Aquelarre (Estudi Homenatge a Paganini)
El cant dels ocells (Estudi LI)
Manola del Avapiés (Tonadilla)
Homenatge a Tàrrega
Barcarola
Scottisch Madrileny (Anònim, versiò, versió d'Emili Pujol)
Estudi VI (Romàntic)
Guajira
Sevilla (Evocació)
Tango
Men Aala Gibal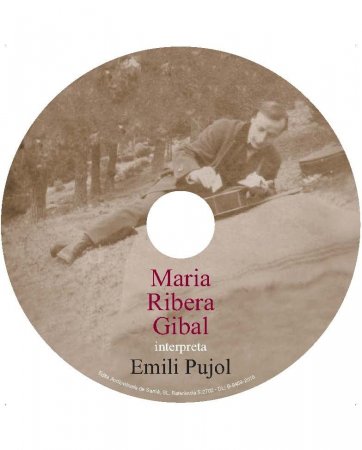 Una breve biografia dell'interprete:
Guitarist born in Guissona (1988), she has a doctorate in History of Art, having written a thesis dedicated to the guitar and Emili Pujol. She recently presented her first solo album, also dedicated to Pujol.
Maria is licensed by the Superior Conservatory of the Liceu in the specialty of classical and contemporary guitar with Guillem Pérez Quer. She has a Master Degree in Musicology at the Universitat Autònoma of Barcelona, ?and a Master Degree in guitar interpretation at the University of Alicante, taught by great masters such as David Russell, Manuel Barruecos, the Assad brothers, Paul O'Dette among others. Throughout her career she has also received advice from the teachers Armando Marrosu, Carles Trepat, Eli Kassner. She has won several awards and scholarships. Concerning her concert activity, she has performed at festivals in Catalonia, Spain, France, Italy, Mongolia, China, and has also recently been invited to Japan. 
---